Pandoshi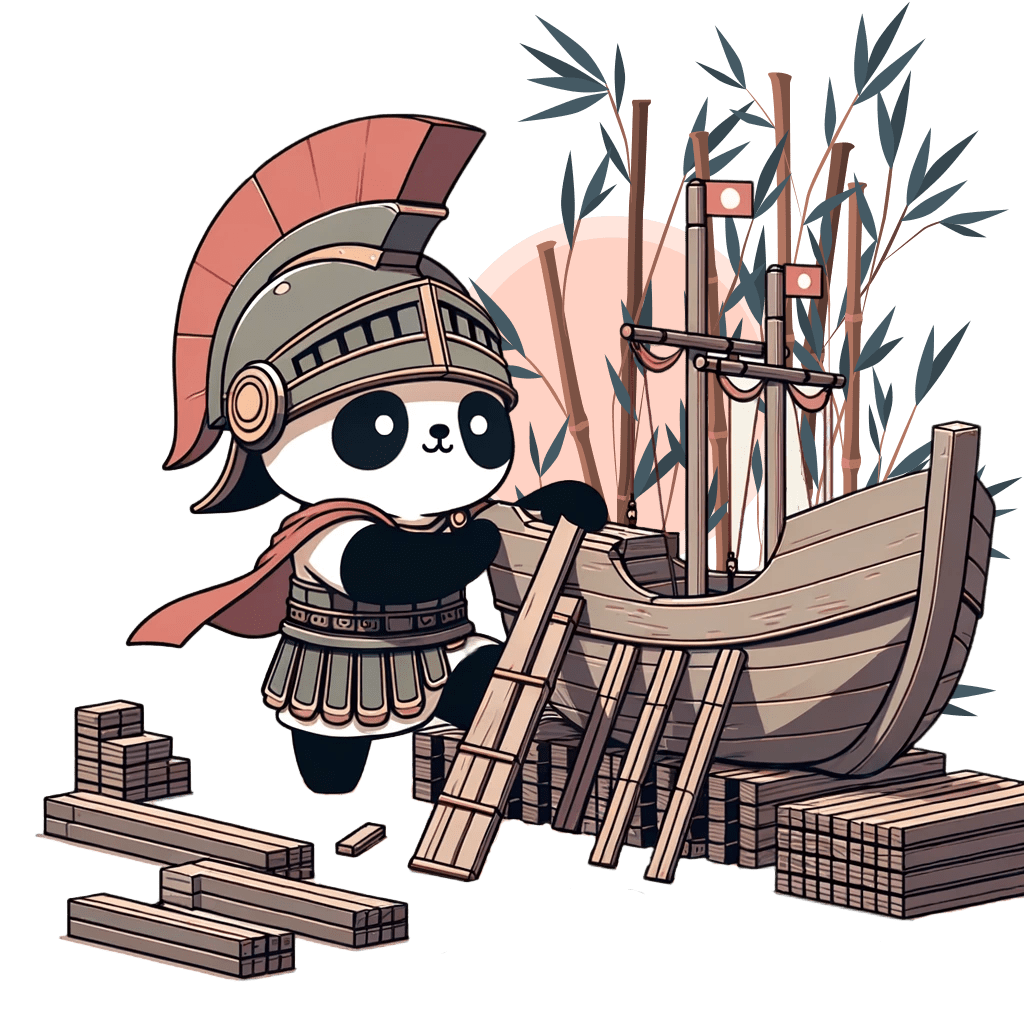 Pandoshi

Pandoshi

Pandoshi

Pandoshi

Pandoshi

Pandoshi

Partners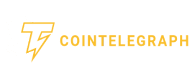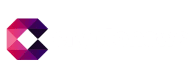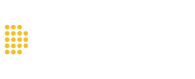 Meet Pandoshi!
Pandoshi, inspired by the ideologies of the visionary Satoshi Nakamoto, emerges as a manifesto championing decentralization, advocating for privacy, and promotes monetary freedom. It embodies the very essence for which blockchain was conceived. Pandoshi stands as a paragon of decentralization and is a community-driven initiative, where the power over its present and future lies firmly in the hands of its people.
To realize its vision, Pandoshi's mission is to forge an ecosystem of ideally structured decentralized products that seamlessly interact with one another. Essential tools such as the Network, DEX, and Wallet, without which DeFi could not operate at its full potential, are at its core. Additionally, it embraces secondary innovations that enhance the appeal of decentralized finance, including decentralized Metaverses, learning platforms, and more.
Pandoshi is not a fleeting meme coin, nor a social experiment, nor a project of mere whimsical graphics. Pandoshi stands as a tribute to decentralized finance, to the freedom of action, to privacy and anonymity, and to the monetary power vested in the hands of its rightful owners. This commitment is not just ideological but is evident in our relentless endeavors.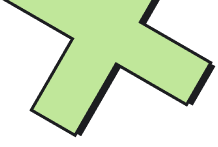 Panda Chain
PandaChain is a PoS (Proof-of-Stake) Layer-2 blockchain solution. For true decentralization, it's essential for Pandoshi's Community to have its own cost-effective blockchain infrastructure. PandaChain will help increase the burn rate, thereby reducing the circulating supply of PAMBO. It will become the home for all official Pandoshi projects and those of the community, and will significantly reduce transaction fees for everyone within the ecosystem.
PandaChain uses various technologies and protocols, such as the PolyBFT consensus mechanism, StateSync, and Checkpoints for bridging. Additionally, it supports ERC standards like ERC-20, ERC-721, and ERC-1155 for token creation. One of the standout features is the zkEVM, which allows for zero-knowledge proofs on an EVM-compatible chain. This offers both scalability and privacy, two features that are often considered mutually exclusive in the blockchain world.
Pandoshi Swap
PandoshiSwap is a decentralized crypto exchange (DEX) that allows you to trade on a peer-to-peer basis. This means you can swap tokens directly on PandoshiSwap without the need for a middleman, which is more private and secure than trading your crypto assets on centralized exchanges (CEXs). It will be a DEX that won't unfoundedly ban assets like Uniswap and others do, going against the principles of DeFi, and will never integrate "optional" KYC code.
PandoshiSwap will support multiple chains and feature an internal bridge for transferring assets from one chain to another. The fee will be set at 0.3%, with 70% used to reward liquidity providers and the remaining 30% allocated for the buy and burn of PAMBO. Following the launch of PandaChain, PandoshiSwap will become the official DEX of the network, supporting all ecosystem tokens and those created by the community for various projects.
Trade with Pandoshi
Transaction Settings
Interface Settings

BTC

ETH
Pandoshi Wallet
In Pandoshi's Ecosystem, a decentralized, non-custodial, and absolutely secure wallet is essential. What helps us make this possible? We don't collect any data, and by not collecting data, we can't have information losses. This is the issue with most hack attacks. We believe that the best way to protect user data is to not have it!
Initially, Pandoshi Wallet will be an EVM-compatible wallet. Subsequently, we will gradually begin to implement Non-EVM Chains, giving priority to the most used ones. The Wallet will feature an internal swap and bridge linked to PandoshiSwap, the ability to stake within the wallet, the option to set recurring payments, and the ability to execute transactions without the need to own the native coin of the network on which you operate within the wallet, instead, you'll be able to pay with other assets you hold.
PANDOSHI WALLET
$2.891,13
0xAb5801...aeC9B
Pandoshi Card
Introducing Cardoshi, the virtual prepaid card solution offering the global audience the ability to create and recharge virtual Visa/Mastercard prepaid cards using PAMBO tokens.
For PAMBO holders, the platform offers the convenience of creating and loading prepaid virtual Visa/Mastercard debit cards using PAMBO tokens, as well as a variety of renowned cryptocurrencies, including stablecoins, across different blockchains. These virtual cards come with a maximum balance of $5000, a daily transaction cap of $2500, and are accepted by countless merchants globally.
Pandoshi
4242 4242 4242 4242
Expiry: 01/29
CVV: 587
Mr Pandius Maximus
Pandoshi University
Pandoshi University is an initiative to bridge the educational gap in cryptocurrency for the next wave of users, all while promoting awareness of the PAMBO token. The university will employ a blend of synchronous and asynchronous learning methodologies to democratize crypto education. Pandoshi University serves a dual purpose for the PAMBO token:
1 - Pandoshi University strategically positions itself to introduce the Pandoshi Ecosystem to a vast audience of new crypto enthusiasts who will be exploring the crypto space in the upcoming years.
2 - The PAMBO token will be the primary utility token within Pandoshi University. While the majority of educational content will be available for free, aligning with Pandoshi's mission to expedite mainstream crypto education, certain exclusive features within Pandoshi University will necessitate the use of the PAMBO token.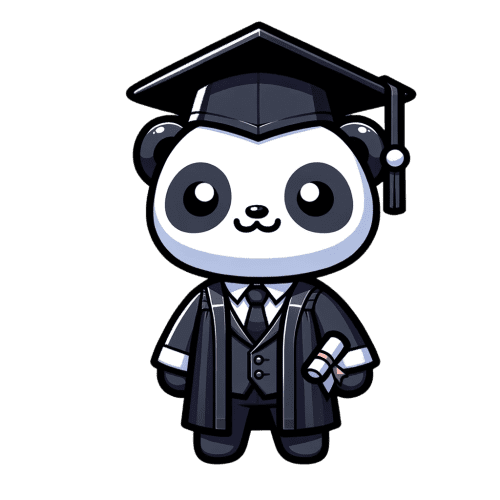 Pandoshi NFTs
Pandohi's NFTs will be distributed free of charge to the community as a reward. They'll be given to members of the Pandoshi Legion, early holders, winners of the Pandoshi Puzzles, and more.
Their specific utility will be unveiled in the future. There will be a total of 10,000 NFTs, divided into 4 tiers of rarity, each with its unique utility.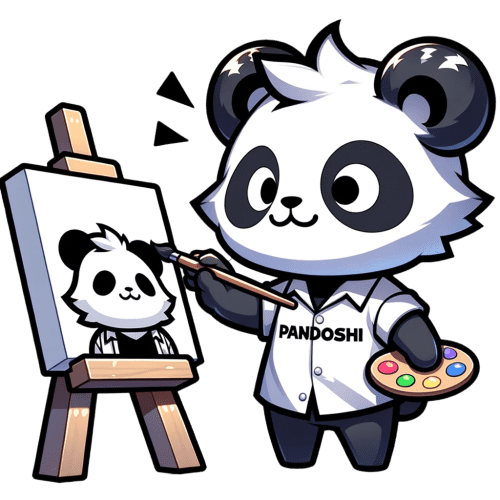 Pandoshi Puzzles
Pandoshi has a passion for puzzles and logical games. That's why we'll regularly host events where the community can win prizes such as money, PAMBO tokens, or NFTs. These puzzles will vary in type and are designed to be accessible to all, requiring no special knowledge, just your cleverness, problem-solving skills, and sometimes a little bit of research.
It's not a matter of luck, nor about who has more money. It's your chance to challenge others on an equal footing without privileges granted by birth or chance.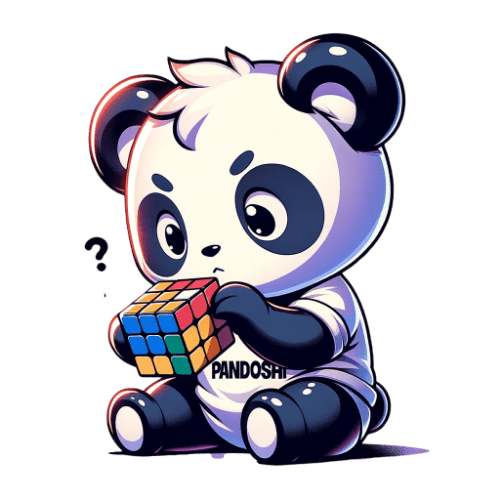 Pandoshi Game
What kind of community would it be without engaging and fun features? We're planning to create a game integrated with blockchain technology, initially launching on the most cost-effective network in terms of blockchain interaction costs. Subsequently, we plan to migrate the game to PandaChain, further boosting the use and buy and burn mechanism of PAMBO tokens. The type of game and its specific features will be decided through proposals and votes from our community, and we'll be responsible for its development.
Blockchain and cryptocurrencies aren't just about complex technical things, and we're set to demonstrate this by creating engaging products that are either completely new to the market or presented in ways never seen before.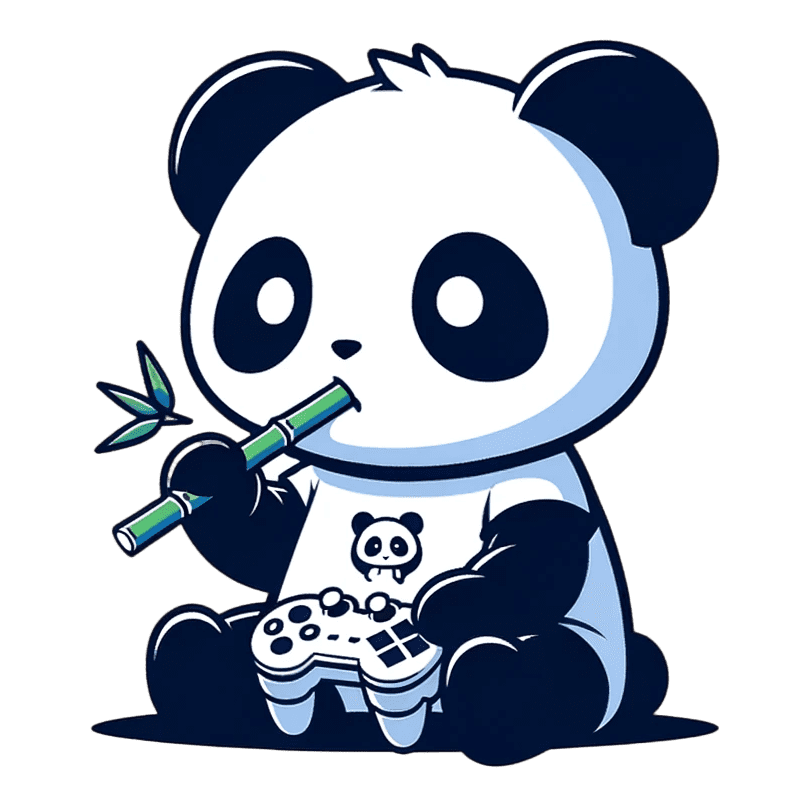 Pandoshi Legion
The Pandoshi Legion, inspired by the ancient Roman Empire, is an army composed of community members eager to contribute to the project's growth in various ways. It will be divided into Cohorts (subdivisions), each tasked with different roles such as Marketing, Graphic Development, Technical Development, etc. Each Cohort will have its own commander - a Centurion, who will be elected by the subdivision itself.
The Centurion will be responsible for the macro-management of their subdivision and its members, maintaining contact, gathering ideas, setting goals for the subdivision, monitoring progress, and intervening in problem resolution. The Centurion's mandate lasts for one month, after which members can choose either to renew the same Centurion's mandate or elect a new one. However, during their mandate, the Centurion can be forcibly removed by members through a vote if deemed incapable of governing their subdivision.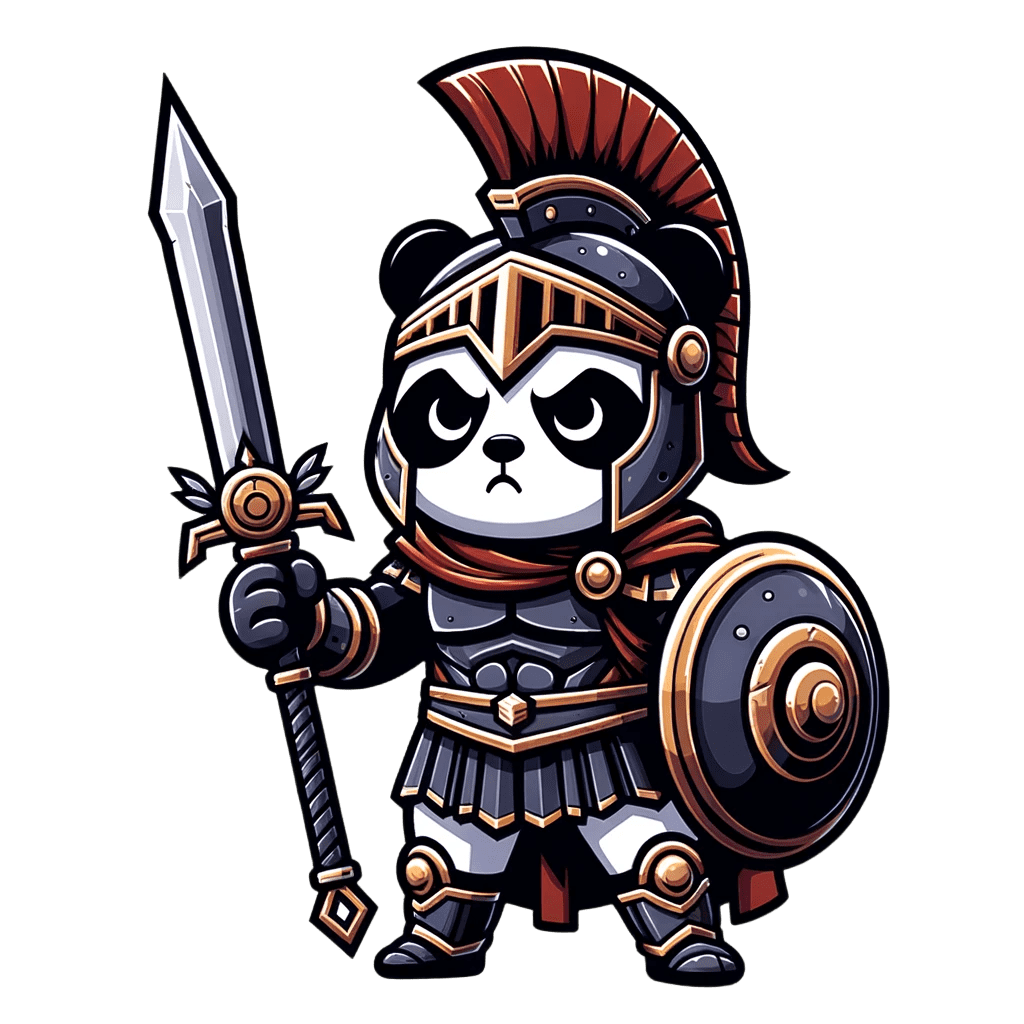 Pandoshi Merch
What kind of community would it be without merch, and what kind of crypto community would it be without merch that can be purchased with crypto?
Pandoshi's merchandise offers a fun and stylish way to express commitment to the crypto world. Trendy hats, humorous cups, t-shirts, hoodies, along with a variety of accessories and tech gear, all capture the essence of the Pandoshi spirit.
Each item, ranging from plush toys to laptop sleeves, is crafted not only for practicality but also as a symbol of humor, style, and dedication to the decentralized finance movement. This collection allows the community to proudly display their passion for crypto.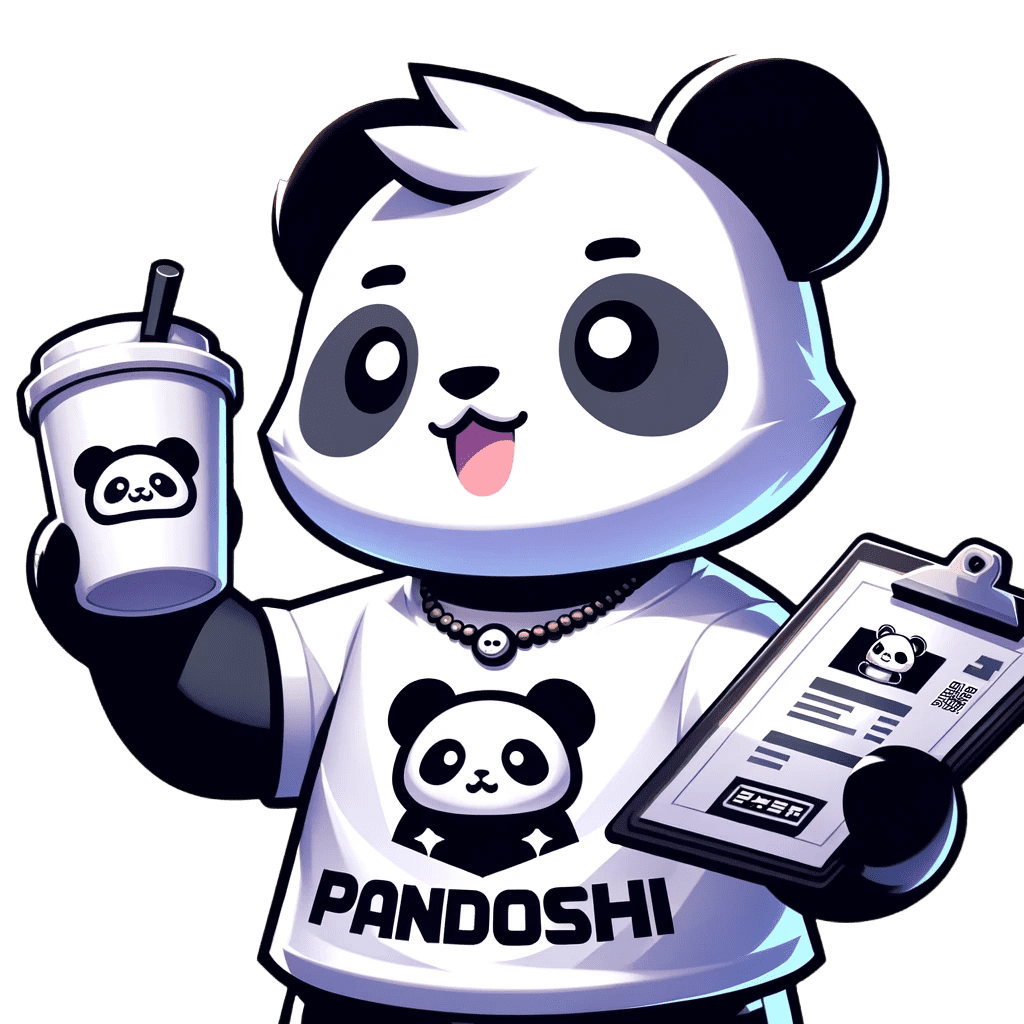 Pandoshi Charity
A portion of all profits from the project will be dedicated to medical research, in the hope that our and your contributions can accelerate the complex process of finding cures for the thousands of diseases that remain incurable. This effort aims to offer a chance of salvation to those suffering from these diseases and to future generations who may face them. We believe that this is the best and most impactful donation we can make towards the future of humanity.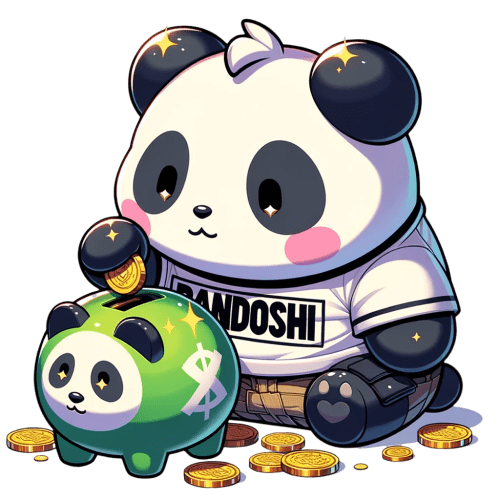 Tokenomics
PAMBO is the native utility token of the Pandoshi Ecosystem. It will be used as the native coin of the PandaChain, within the Metaverse Game, as a currency in Pandoshi University, and will benefit from the buy and burn mechanism of PandoshiSwap and Cardoshi.
PAMBO is a deflationary asset with a buy and burn feature, and the burning of PAMBO will cease once 80% of the supply is removed from circulation. Being deflationary, PAMBO can only be accumulated either by purchasing it or through participation in official Pandoshi events.
Within the Pandoshi ecosystem, there will be a second token, the governance token BAMBOO, which will be used by the community to vote on the future of Pandoshi. Unlike PAMBO, the governance token BAMBOO is inflationary, and its supply does not have a hard cap.
Public Sale
Bonus Program
DEX Liquidity
CEX Liquidity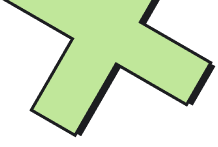 How to Buy Pandoshi?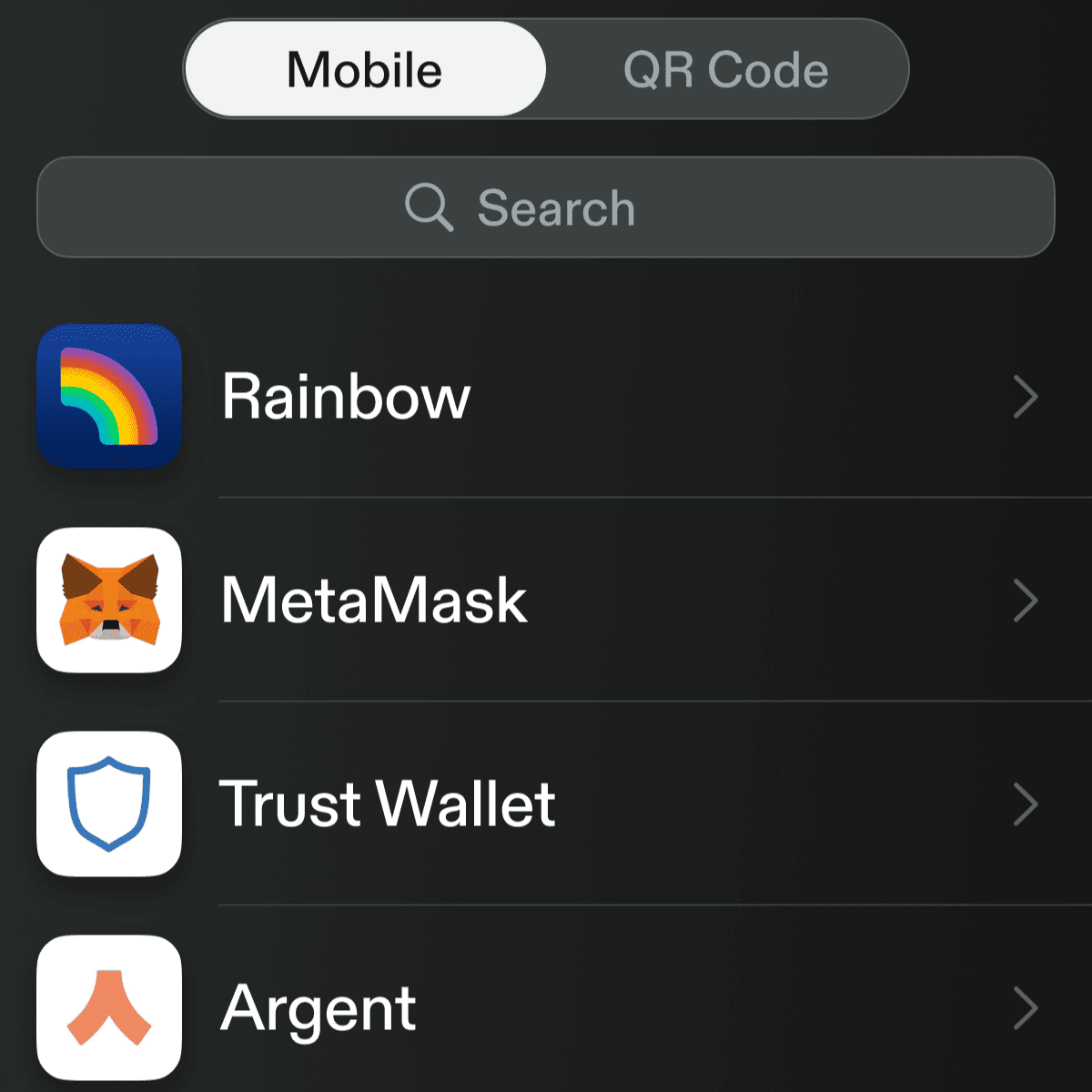 Step 1
Connect your Wallet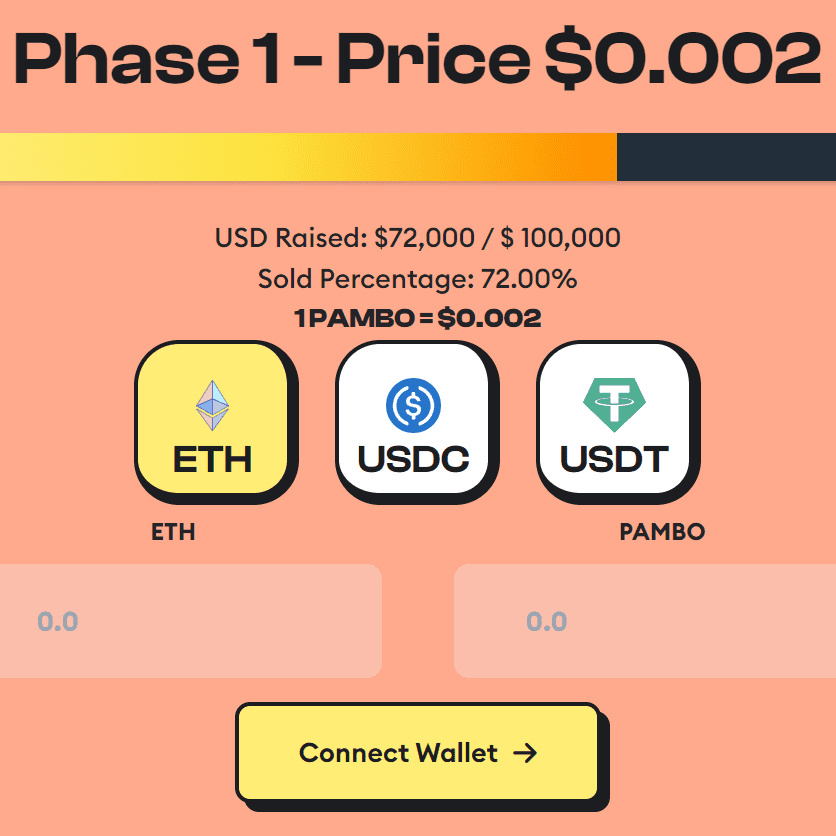 Step 2
Select your Currency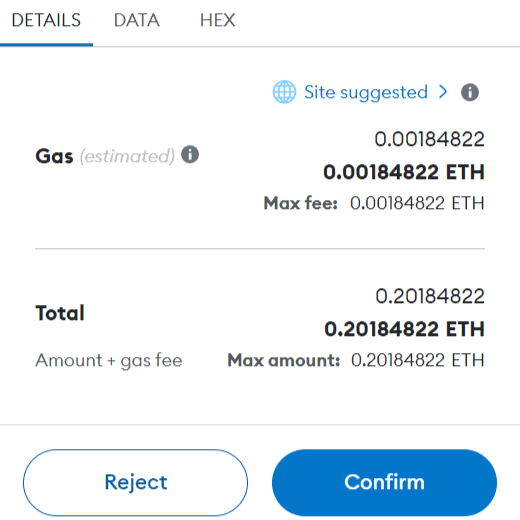 Step 3
Confirm the Transaction
You don't have a Wallet?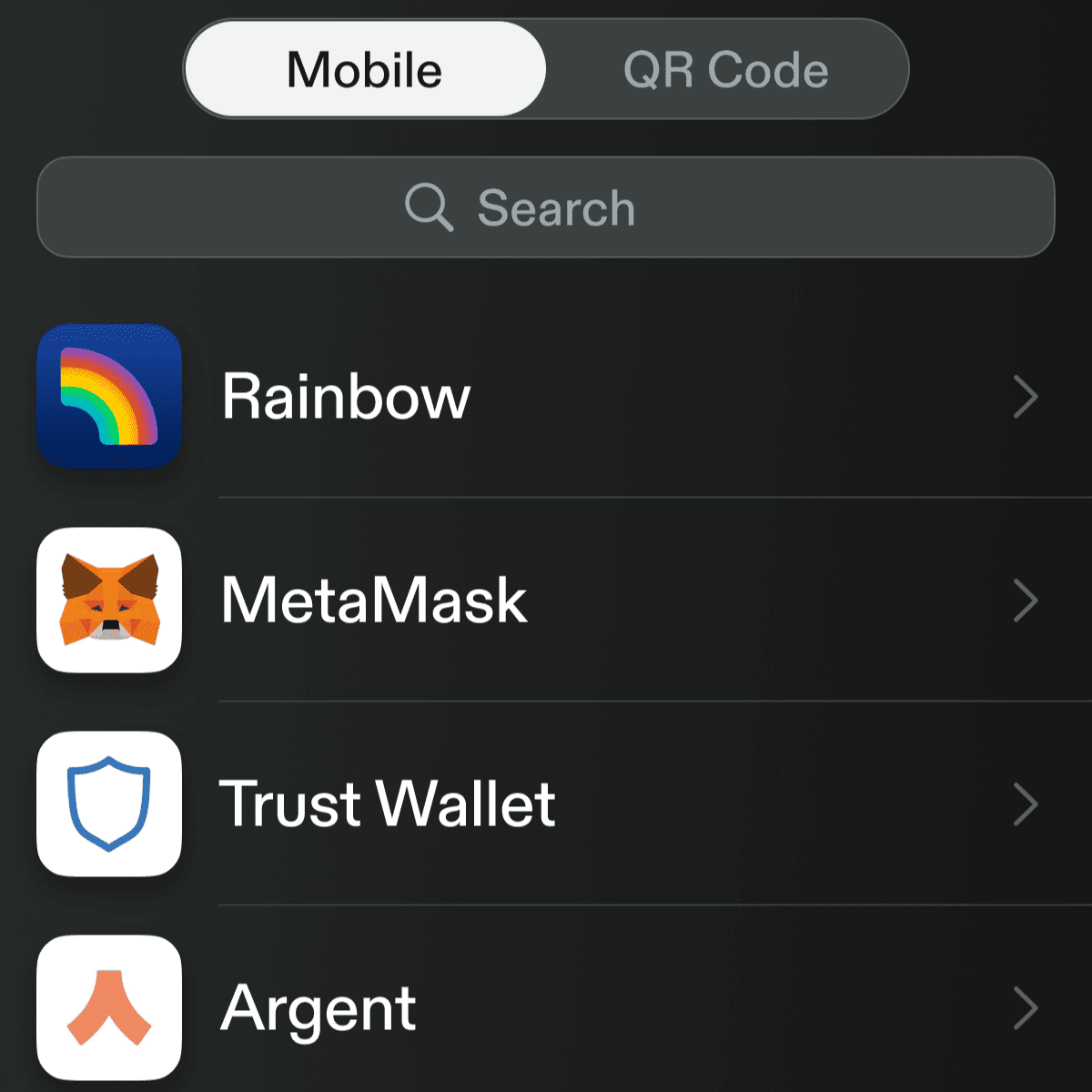 Step 1
Create a new Wallet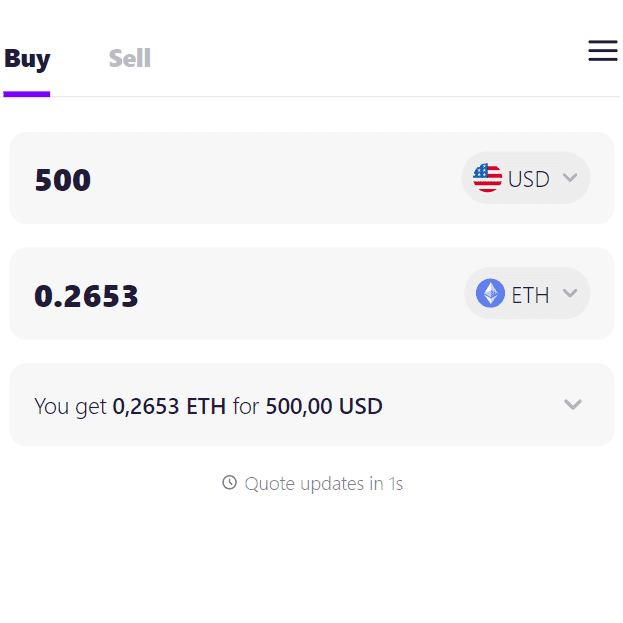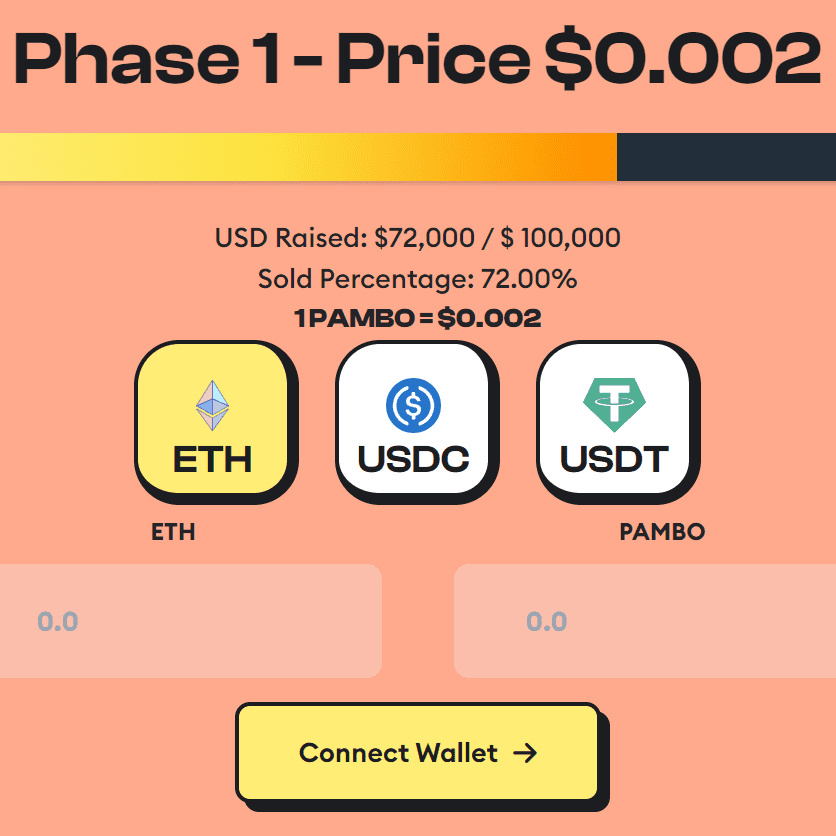 Step 3
Buy Pandoshi with ETH